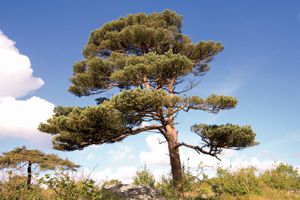 Scots Pine (Pinus Sylvestris)
Forth Valley u3a has funded a tree grove in an important rewilding project in the Highlands of Scotland. The Forth Valley u3a Grove is a continuous project that allows new trees to be added at any time. Visit the Forth Valley u3a Grove page on the Trees for Life site to find out about this project.
In November 2021 Glasgow hosted the COP26 global conference on Climate Change. Research has shown that for over 800,000 years the concentration of Carbon Dioxide (CO2) in the atmosphere has never exceeded 280 parts per million (ppm). When most of us in the u3a movement were born the level was about 310 ppm and in November 2023 it is 422 ppm and still rising fast. Whilst there is much to be done, one element of reducing CO2 in the atmosphere is to plant trees – lots of them!
The COP26 event prompted members of Forth Valley u3a to fund a tree grove in the Highlands of Scotland. Trees for Life is a registered Scottish Charity whose vision is of a revitalised wild forest in the Highlands of Scotland, providing space for wildlife to flourish and communities to thrive. The organisation works with various conservation partners and volunteers to conduct a variety of projects, one of which is planting trees.
Trees for Life have, to date, planted nearly two million trees and plan to plant millions more. If you'd like to learn more about Trees for Life, there is a short video to introduce what is happening.
Anyone, whether a u3a member or not, can donate more trees to our grove. Each additional donation can be accompanied by a dedication, perhaps to a new born grandchild, a birthday celebration, charitable activity such as walking or running or, perhaps, just because you want to. As of November 2023 our grove consists of 158 trees. The tree grove can be found on the Dundreggan estate: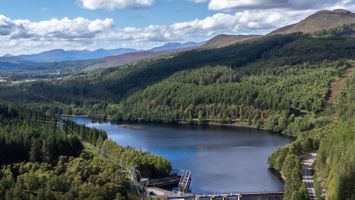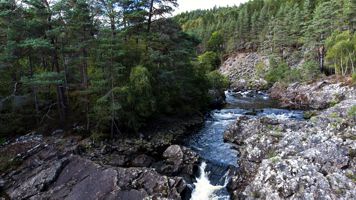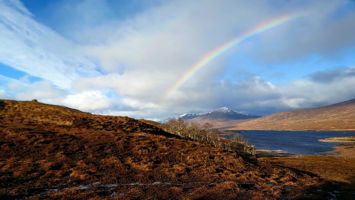 If you would like to donate more then please visit the Forth Valley u3a Grove page where you can add more trees to the grove. (Click Add to Grove and follow the instructions.)
The tree grove can be found just to the north west of Fort Augustus and the southern end of Loch Ness: