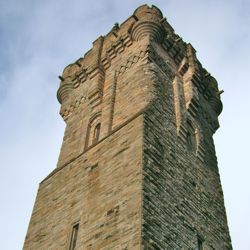 Introduction
We are the local u3a branch for retired or semi-retired people in Forth Valley (Central Scotland). We offer many ways to stretch your mind or body and to socialise with like-minded older people. This includes interest groups, general meetings, summer activities and publications. If you are no longer working or raising a family, u3a gives you the chance to develop your interests, make new friends and enjoy yourself. Come and join us, and learn, laugh and live!
Upcoming Events
Annual General Meeting: Our AGM will be held on Friday 20th May at 3pm in Holy Trinity Church Hall, Dumbarton Road, Stirling, when we hope to welcome as many members as possible.  After the formal business of the meeting there will be a chance to get together with friends old and new over tea, coffee and home baking.
Recent News
Accessing Site Documents
Most documents on this web site use Adobe PDF (Portable Document Format). This is commonly used to exchange documents on different kinds of devices, from PCs to phones. PDF readers are widely and freely available. Your web browser may be able to display PDF directly. In that case, no special software is needed. Depending on your device there are several solutions:
PC/Mac: You could download Acrobat Reader from Adobe. However, there are a lot of other PDF readers that should be suitable.
Android Phone/Tablet: You could download Acrobat Reader from the Google Play Store, though again there are many other solutions.
iPhone/iPad: You could download Acrobat Reader from the Apple App Store, again with many other solutions.