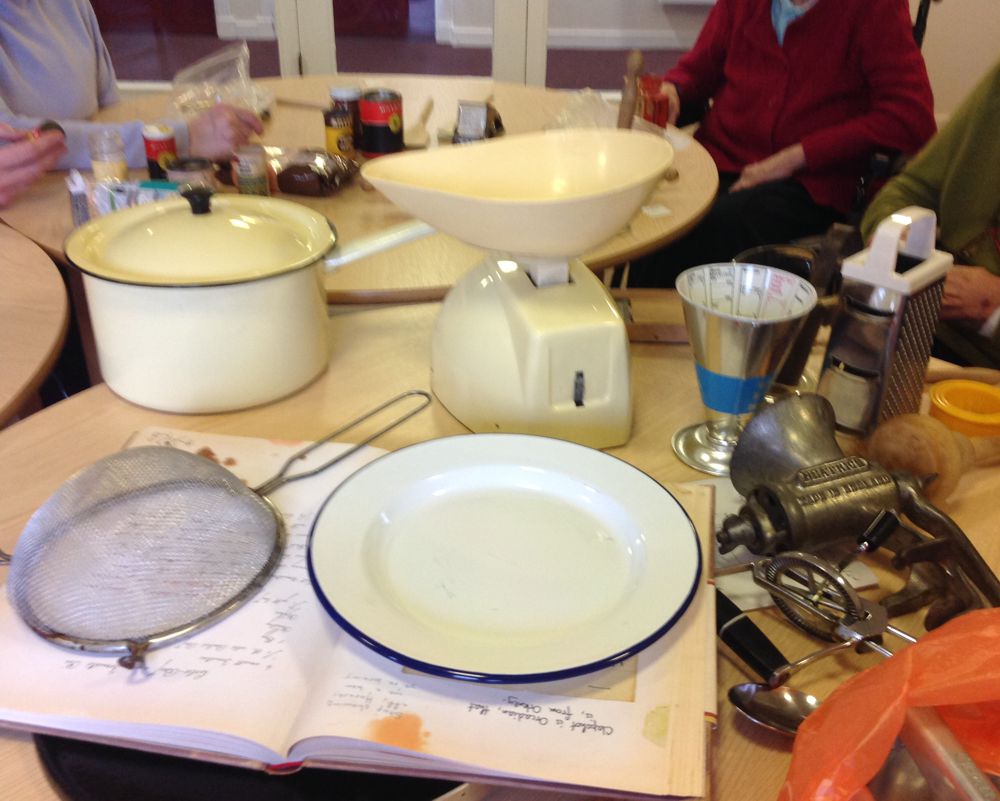 Baking and Cooking Reminiscence Session
CACH (Cultural Activities in Care Homes) is an innovative project within Forth Valley u3a. CACH members, through personal and professional experience, were concerned at the lack of meaningful activities for older people living in long term care. The CACH project was launched in 2008 to address this issue. The aims are:
to provide stimulating activities and a broad range of cultural and leisure opportunities to residents of local care homes and other long-term care settings for older people
to enhance the quality of care home residents' lives and encourage their inclusion in meaningful activities
to promote learning between younger and older generations.
You can get in touch with the CACH project via the Contact Us page. See also the information leaflet that gives an overview of CACH.
The project was previously funded by Baillie Gifford Community Awards, administered by Foundation Scotland, and is currently funded by:
the Bank of Scotland Foundation
Clackmannanshire and Stirling Health and Social Care Partnership Ideas, Innovation, Improvement Fund, administered by Stirlingshire Voluntary Enterprise
Robertson Trust Wee Grant.
Since September 2008, CACH has organised over 900 events in care homes. This has included performances by schoolchildren, music, dancing, reminiscence sessions, life story work and intergenerational work.
Music has featured in most events. Participants have included keyboard, guitar and accordion players, the Shoogelele ukulele band, Forth Valley u3a recorder and guitar groups, harpists, Scene 2 musical theatre group, Callander Chimes hand-bell ringers, Sing Stirling, the Royal Burgh of Stirling Pipe Band, Ochil Scottish Country Dance group, Queen Victoria School Pipe Band and the Big Noise Orchestra.
All these activities have brought enjoyment and interest to younger and older generations alike, have stimulated intergenerational learning, and have improved wellbeing. This has increased the social inclusion of frail older residents and those with dementia, and has provided opportunities for volunteering in the local community.
The CACH project has achieved recognition in several ways:
In 2010 CACH was recognised by the Stirling Community Planning Partnership as Best Practice in Adult Learning.
In 2011 CACH was shortlisted for a Herald Society award in the Older People's Project of the Year category.
In 2014 CACH won the Stirlingshire Voluntary Enterprise Volunteering award for Volunteer Project of the Year – Arts and Culture.
In 2015 CACH won the Stirlingshire Voluntary Enterprise Inspiring Volunteer award for Arts and Culture.
In 2017 CACH won the Stirlingshire Voluntary Enterprise Inspiring Volunteer award for Outstanding Achievement in Health and Wellbeing.